Real Estate Website Designs – Custom Versus Templates Revisited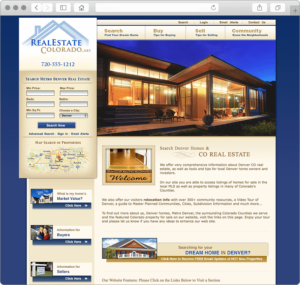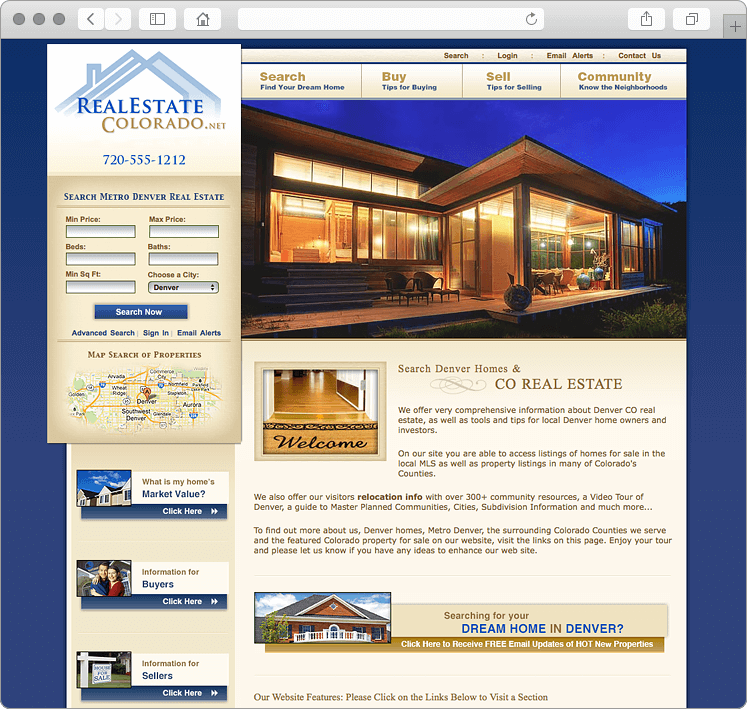 Real estate websites exist to attract website visitors and convert them to warm home buying or selling leads. Real estate agents weighing the options in real estate website designs first need to decide whether to go with a custom website or a template website. This is an important decision since it affects your website's ranking, brand reinforcement, visitor retention and ease of use.
Last time this topic was visited we looked at the dynamically populated templates. This time we'll consider real estate website templates that are not dynamically populated. While a notch better for allowing search engine indexing, there are still pitfalls to using templates and expecting a miracle. Some common pitfalls agents make when using templates are:
The same meta tag descriptions and keywords are applied across almost every web page on the site. Or in the other direction, the metatags are only applied to the index or homepage. Meta tags are to help the search engines index the pages correctly. Website visitors never see these tags. Not using them correctly defeats their purpose. Real estate website developers of custom sites know the positive effect keywords have and painstakingly choose the keywords, craft the descriptions and match the meta tags to the page.
Search engine optimization is always a custom editorial work. Templates can allow for a certain amount of optimization, but the optimization that goes into a custom real estate website design is based on a designer's ongoing education to stay current on the best optimization techniques.
Finally, adding content. Many templates come with pages of content that is the same that is sold to other sites with the caveat to edit it and make it your own. From the look of the Internet, that caveat is more often than not ignored. The problem with repetition of content is that search engines index pages on the site, compare them to other pages and penalize a website for having redundant content. The larger problem with not making the content your own is that your website is boring to your visitor. Personalizing the site, reinforcing your brand or image, makes your site a tremendous marketing asset.
Custom sites have a hybridized content structure, containing both ready-made and unique material. The difference is that custom websites depend largely on the real estate agent to provide the content that sells the sizzle. Though it creates some homework for the real estate agent (or an opportunity to invest in professional copywriting), the investment in good content always pays off both in attracting visitors and giving the search engines material to index.
Usually, the bottom line between template and custom design boils down to a quick website creation with long term regret due to paltry returns versus longer creation cycle with long term increasing return on investment.
Click on the button below and let us know you would like to receive the FREE SEO Limited Offer on a NEW IMCD Website.
IMCD of Colorado, Inc., established in 1996 is a professional web design company providing affordable business & real estate web design and development services for real estate agent websites and business websites. IMCD Websites are built utilizing the latest Mobile Responsive Web Design technology while also being SEO friendly.
IMCD of Colorado, Inc.
Address: 4833 Front Street, Unit B-306
Castle Rock, Colorado 80104
Local Phone: 303-688-1331
Toll Free: 877-999-4623
Fax: 303-688-8842