Real Estate Web Design And Development As Disruptive Marketing Technology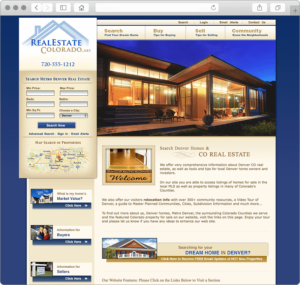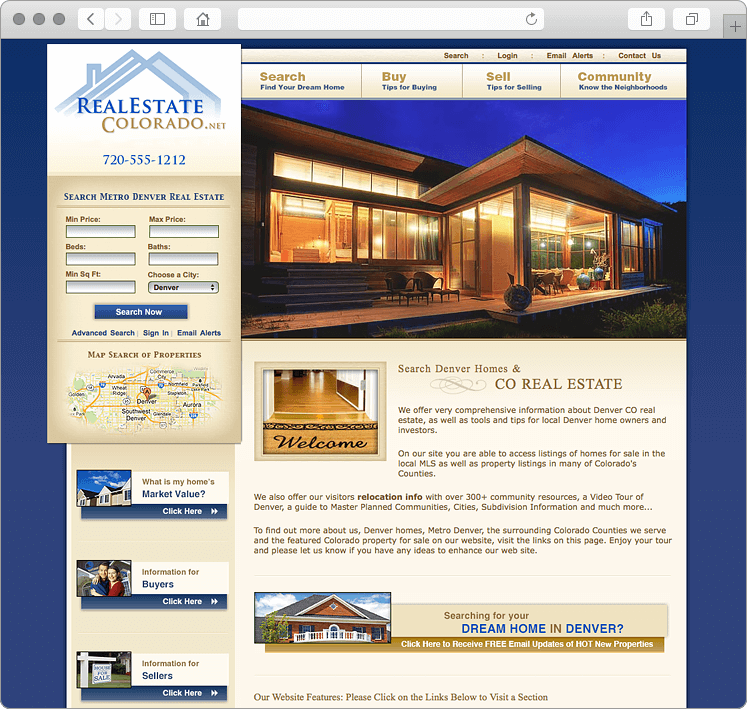 In the last 15 years, real estate marketing has undergone a dramatic shift. Real estate web design and development has facilitated the latest disruptive marketing technology. With the advent of the Internet, online marketing has become many consumers' first choice in shopping for merchandise from knickknacks on Ebay to multimillion dollar luxury real estate and homes. Shop at the best shops any time and don't worry about dark parking lots.
What is affect of a disruptive technology? A disruptive technology lets new comers or pioneers who adapt first in a market quickly take a dominant position. Older, larger, even better financially situated companies may find that these traditional assets of size and wealth actually hinder their ability to adapt. The Internet greatly leveled many marketing playing fields, from real estate sales, retail sales of clothes and books to mortgages & banking.
In the real estate field, traditionally most business was from referrals. The Internet's disruptive technology can be seen in the shift in homes searches from Realtors driving clients to homes to finding the Realtor's websites and taking a virtual tour or the home. Critical to the new shift in referrals is that Google and other search engines are acting as the referral source, not the neighbor or next of kin
The real estate agents and brokers who adapted first to Internet marketing or came in later investing in a competitive web design, have received more than just a return on investment, they began to take in a larger share of the market. Suddenly, a real estate agent ready to invest in their own real estate website was on equal footing as the largest agency to capture leads from the growing online market of home buyers.
In the disruptive technology situation such as Internet marketing, the traditional giants in the field that rely on their successful traditional marketing do not perceive the shift until it has become a unstoppable erosion in their market. To use a real estate term, the small and fast online marketing adapters receive the accretion of that market erosion.
IMCD Web Design took advantage of the Internet's shift in marketing to fill the newly evolving web development niche. IMC quickly adapted our graphic design and marketing copywriting experience to the new paradigm of search engine optimization and web hosting to mold a powerful Interment marketing package for our clients. Do you need to shake things up in your marketplace? Contact IMC to see how our web design and development can help your company ride the opportunity wave of Internet marketing with a professional online presence.
Click on the button below and let us know you would like to receive the FREE SEO Limited Offer on a NEW IMCD Website.
IMCD of Colorado, Inc., established in 1996 is a professional web design company providing affordable business & real estate web design and development services for real estate agent websites and business websites. IMCD Websites are built utilizing the latest Mobile Responsive Web Design technology while also being SEO friendly.
IMCD of Colorado, Inc.
Address: 4833 Front Street, Unit B-306
Castle Rock, Colorado 80104
Local Phone: 303-688-1331
Toll Free: 877-999-4623
Fax: 303-688-8842