Real Estate Internet Marketing Continues Its Rise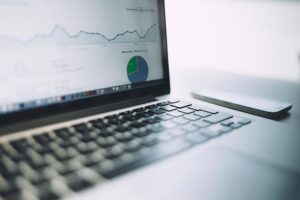 2008 is the year real estate marketing dollars pour more into Internet marketing and less into newspapers. It almost happened in 2007 with newspapers retaining about 36% of the marketing budget (yet declining) and real estate Internet marketing increasing to 33%.
This trend reflects the increase in real estate clients reached through the Internet. Real estate Internet marketing has already eclipsed the walk-in market. As the National Association of Realtors reported, almost 80% of homebuyers start their search on the Internet. Part of the equation is that newspapers get updated once a day, real estate websites can be updated quickly as new property becomes available. Home buyers and sellers are always interested in the most up-to-date market information.
As Stefan Swanepoel points out in his research on the 2008 real estate trends, this marketing shift means that "as a very general rule, agents need to ensure that their websites are 'sticky.' In short that means that real estate websites need to be:
Unique, local, relevant – content that makes buyers and sellers want to stay on your site.
Constantly changing content – at least daily.
Visual content – images, podcasts and multimedia.
Viral content – content that people can share with others."
From a look at Swanepoel's short list, two strategic steps stand out:
Dive into learning the latest technology. It is part of staying at the forefront of effective real estate marketing. Indeed, virtual tours – video or slide picture tours – of homes and properties are a marketing tool that only an real estate Internet website can cost-effectively provide. Virtual tours on television are costly and usually a one-shot exposure. On a real estate website, the tour runs whenever the website visitor clicks on it. Very customer-centric.
Make sure you are working on your real estate website – either adding articles, blog entries, property listing updates. Ranking high on Google is worth the investment of time and money to attract leads. Just remember, even if you don't think so, all your successful competitors believe it is so.
When entering or seeking to be competitive in the Internet marketing arena with your real estate website, rely on a website design professional such as IMCD Web Design. Just like it is wise for home buyers and sellers to rely on a real estate professional such as you.
Click on the button below and let us know you would like to receive the FREE SEO Limited Offer on a NEW IMCD Website.
IMCD of Colorado, Inc., established in 1996 is a professional web design company providing affordable business & real estate web design and development services for real estate agent websites and business websites. IMCD Websites are built utilizing the latest Mobile Responsive Web Design technology while also being SEO friendly.
IMCD of Colorado, Inc.
Address: 4833 Front Street, Unit B-306
Castle Rock, Colorado 80104
Local Phone: 303-688-1331
Toll Free: 877-999-4623
Fax: 303-688-8842