Micro Real Estate Niche Markets – Focused Keywords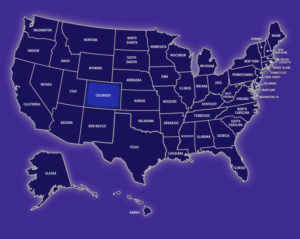 In the evolving world of real estate Internet marketing, a new and successful real estate website strategy has evolved called "hyper local" marketing. This strategy has been driven by three elements: Google (the usual given), home buyers search techniques and real estate agents' ability to build great website content base with neighborhood news tools and blogs.
Google decided to steer search terms "yourcity real estate" to larger real estate firms and directory style websites. Theoretically these websites are authoritative lists that give home buyers and sellers more options from which to choose. The algorithm will most likely get tweaked some more as time goes on. When Weather Underground shows up on the first page for real estate keywords, one has to wonder… What this means is that the Google front page competition shifts to the neighborhood, suburb and smaller real estate market areas' keywords.
Home buyers' search techniques are migrating to niche markets since A) the Internet can zoom in to any level of search granularity and B) using the broad search term "yourcity real estate" tends to turn up out of state, national websites. To find local Realtors and Realtors with specific areas of expertise, real estate searchers are using keywords that are becoming more market specific, such as "residential single family detached yoursuburb".
With real estate agents able to research and add niche market specific blog entries to their websites, website visitors are able to find agents by their niche markets. Neighborhood news tools allow agents to post large articles that can encompass an areas history, scenic and cultural attractions, school data and general neighborhood descriptions.
The traffic that hyper marketing attracts is smaller in volume, but higher in quality. The real estate Internet marketplace is ripe for real estate agents to add their neighborhood or niche market content to their websites.
Click on the button below and let us know you would like to receive the FREE SEO Limited Offer on a NEW IMCD Website.
IMCD of Colorado, Inc., established in 1996 is a professional web design company providing affordable business & real estate web design and development services for real estate agent websites and business websites. IMCD Websites are built utilizing the latest Mobile Responsive Web Design technology while also being SEO friendly.
IMCD of Colorado, Inc.
Address: 4833 Front Street, Unit B-306
Castle Rock, Colorado 80104
Local Phone: 303-688-1331
Toll Free: 877-999-4623
Fax: 303-688-8842