Market Corrections Means Time to Clean Up Real Estate Client Connections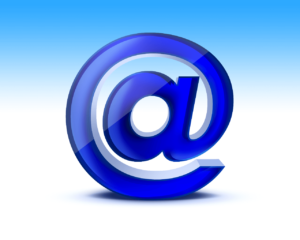 A benefit in the current real estate market correction is that there is time to check your real estate connections. Invest time and energy in your lead generation tracking and cleaning up your client database.
A good leads database is 400 contacts, give or take 100. Most agents do not have clean usable lists. With the real estate technology tools, having email addresses for all your contacts is necessary. Most real estate agents only have email addresses for 50% of their contacts. Upgrading your contacts database is key to streamlining your connecting to your active client pool. Sending monthly touch-base emails on market opportunities and trends is a way to keep the referral and connection pot simmering.
In times of down market, the tendency is to cut expenses, such as marketing expenses. However, down markets are the prime time to make sure everyone is aware of your real estate business. Try doubling the mileage on your real estate website with the following simple two step program. First step, add pages of content regarding the local real estate market and insightful entries on your real estate blog. Second step, email a list of your connections and invite them to check the new material on your real estate website, add a note of appreciation for past business and referrals and then ask them for any new referrals or to forward your website link to friends. Be specific about the material on the website so your contacts know there is "must read" content, not just something new.
Even though financial experts think that the tightening of mortgage lending standards will drop 25% of the population out of the home buying market and into the rental market, it still leaves 75% in the real estate market who can meet the tighter mortgage standards. Best of all, by getting your connections database cleaned up, you are better positioned for when the market picks back up steam as expected in the end of 2008. And more people will have your real estate website's address.
Click on the button below and let us know you would like to receive the FREE SEO Limited Offer on a NEW IMCD Website.
IMCD of Colorado, Inc., established in 1996 is a professional web design company providing affordable business & real estate web design and development services for real estate agent websites and business websites. IMCD Websites are built utilizing the latest Mobile Responsive Web Design technology while also being SEO friendly.
IMCD of Colorado, Inc.
Address: 4833 Front Street, Unit B-306
Castle Rock, Colorado 80104
Local Phone: 303-688-1331
Toll Free: 877-999-4623
Fax: 303-688-8842