Increase Your Real Estate Website Internet Marketing With Banner Ads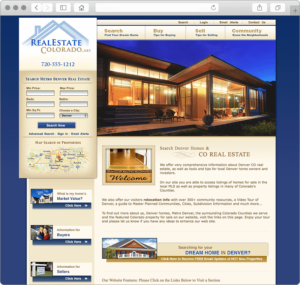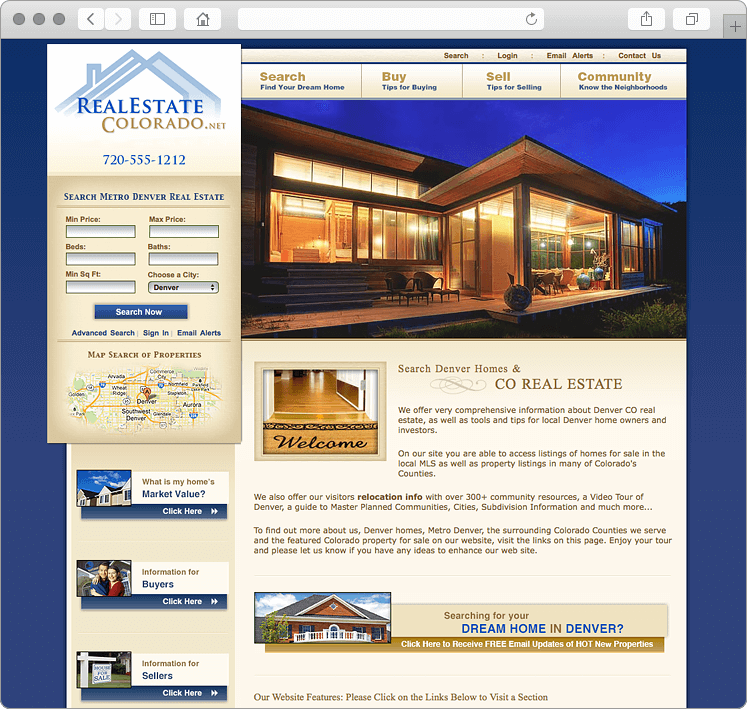 Are you missing Internet marketing opportunities for building traffic to your real estate website and reinforcing your personal brand? IMCD Web Design helps its professional website clients by creating static and Flash banner ads to be used to promote your real estate services or professional practice on your local market's popular websites.
As a real estate professional, having a listing in the local chamber of commerce website is  a standard marketing move. By upgrading your marketing by placing a banner ad on the site you provide a more visible presence as well as a link back to your website. This provides a doubling of the value of your marketing investment: you gain higher visibility with the website visitor and you provide a link back to your site from a source search engines rank as authoritative, thus helping your ranking.
Anytime is a good time to boost your Internet marketing, but an easy time to work on it is when you are working with your real estate web designer on your website. This allows you to launch (or redo) your real estate website and increase your web exposure on other popular sites at the same time. IMC has years of working in Flash technology and can create your brand reinforcing marketing with search engine optimization so you are getting the most bang for your buck.
The two general types of banner ads are static ads and Flash or animated banner ads. A static ad is banner ad that doesn't change – the image and text remain the same. An animated banner ad gives you the ability to cycle different marketing messages or images in a constrained space. Either Flash or animated GIF technology are used to create the ad.
The marketing benefit of a Flash banner ad is that you can cycle through several captivating property images in a slide show in a 30 second period of time. The ability to rotate the text in the ad relieves you of trying to cram the whole message into a constrained place. Easier to read text increases the chance that your message will be read.
Before ordering your banner ad, look at the websites you plan to market with and check their banner ad dimensions. If there are more than one website, look for a common size, so you can use your banner ad in as many places as possible.
If you are interested in increasing your Internet marketing with banner ads, be sure to contact IMC's Internet marketing team. We are interested in creating a banner ad that best represents you professional expertise and brings you the highest return on your investment!
Click on the button below and let us know you would like to receive the FREE SEO Limited Offer on a NEW IMCD Website.
IMCD of Colorado, Inc., established in 1996 is a professional web design company providing affordable business & real estate web design and development services for real estate agent websites and business websites. IMCD Websites are built utilizing the latest Mobile Responsive Web Design technology while also being SEO friendly.
IMCD of Colorado, Inc.
Address: 4833 Front Street, Unit B-306
Castle Rock, Colorado 80104
Local Phone: 303-688-1331
Toll Free: 877-999-4623
Fax: 303-688-8842