Professional Web Design: A Stunningly Beautiful Business Driver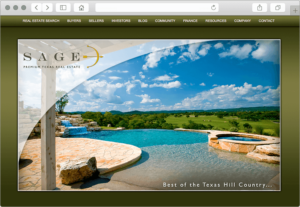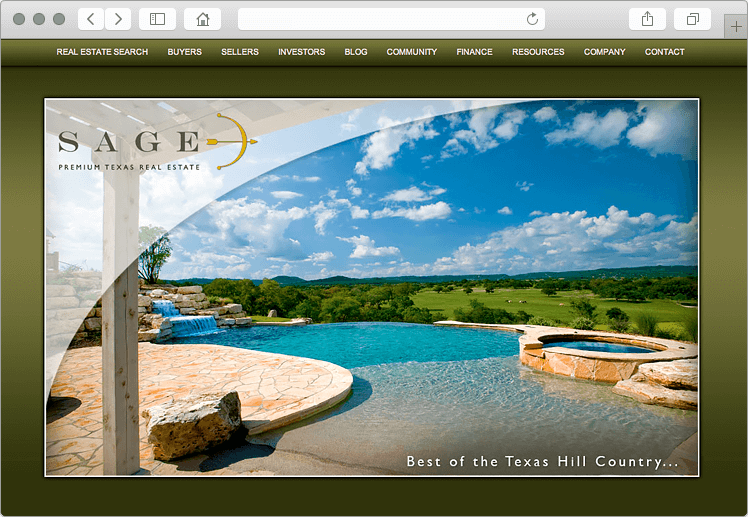 This recent client of the award-winning IMCD website design company wrote to express his appreciation to our web design and development company.
"THANK YOU" for all your efforts in designing my new (Texas real estate] website. The site is not only stunningly beautiful and packed with useful information but also is highly practical as a business development driver."
This client was pleasantly surprised by the ability of the SEO web design to generate leads in his competitive Texas community. "I was shocked when I received my first quality lead from the website in less than a month from launch. The leads have kept coming in since. Many of these leads are buyers from out of state who have given me their email addresses and phone numbers. I always call them within an hour," he continues.
"These are real people who have a genuine interest in relocating to the Texas Hill Country. It is highly unlikely that I would have ever encountered these folks except for the fact that they were impressed by my website and made contact."
Combining effort with our effective SEO and website design and tools, this client adds content regularly to his website, including community articles, blogs, and You Tube videos. He subscribes to our Monthly SEO program and his new IMCD Website is climbing in the search engines and ranks higher each month for his targeted search terms.
In closing, the client reiterates, "As stated, it is not only visually pleasing, it is effective as well. I look forward to working with you in the months to come as we employ your latest techniques in the arena of search engine optimization."
Click on the button below and let us know you would like to receive the FREE SEO Limited Offer on a NEW IMCD Website.
IMCD of Colorado, Inc., established in 1996 is a professional web design company providing affordable business & real estate web design and development services for real estate agent websites and business websites. IMCD Websites are built utilizing the latest Mobile Responsive Web Design technology while also being SEO friendly.
IMCD of Colorado, Inc.
Address: 4833 Front Street, Unit B-306
Castle Rock, Colorado 80104
Local Phone: 303-688-1331
Toll Free: 877-999-4623
Fax: 303-688-8842