Five Reasons You Can Afford A Custom Real Estate Web Design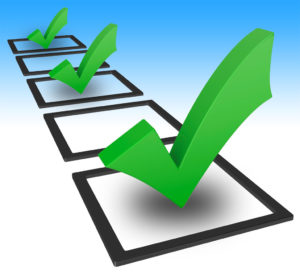 With 80% of real estate buyers and sellers turning to the Internet for their information, custom real estate website designs set a solid foundation for high-visibility Internet marketing.
It is as true for website design, as it is for any service; you get what you pay for. The drawback of free real estate templates is that a web presence is not enough.
Custom real estate website designers know what designs and content create an Internet presence that translates into your financial success. Here are five reasons you can afford a custom real estate website design:
1. Custom real estate website designs use keywords optimized for your specific area of market specialization. High search engine ranking is a result of initial search engine optimization and continual monitoring of content and keywords to see what combination advances you the quickest in the rankings.
2. By investing more, your custom real estate website can be designed to carry your personality and brand. Your homepage especially and the overall page style carries a message – it is your Internet curb appeal. If the homepage design is professional and well crafted, it leaves your website visitor with a positive feeling. A website visitor with a positive impression of your real estate knowledge and your awareness of buyer's and seller's needs is more likely to pursue you and fill out the online contact information form.
3. Your custom real estate website design incorporates your real estate blog into your site, maximizing both the blog's content's search engine optimizing ability as well as its ability to boost your trustworthiness as a real estate expert. Having your own blog on a free blog site does not necessarily draw website visitors to your personal real estate website's guestbook pages. Giving information without an opportunity for capturing contact data is a largely waste of your time and expertise.
4. Custom website design companies can relieve you of webmaster headaches by hosting, monitoring the secure firewall, and protecting you from an influx of email spam.
5. Custom website designs incorporate compelling pages, such as the VIP Buyer and Seller pages, that compel passive website browsers to become active home buyers or sellers. Creating real estate websites that generate leads is the goal your custom real estate designer.
Save yourself time and money by harnessing that expertise for your Internet presence. If real estate buying trends persist in the online direction they have been taking for the past decade, your future income depends on this decision.
Click on the button below and let us know you would like to receive the FREE SEO Limited Offer on a NEW IMCD Website.
IMCD of Colorado, Inc., established in 1996 is a professional web design company providing affordable business & real estate web design and development services for real estate agent websites and business websites. IMCD Websites are built utilizing the latest Mobile Responsive Web Design technology while also being SEO friendly.
IMCD of Colorado, Inc.
Address: 4833 Front Street, Unit B-306
Castle Rock, Colorado 80104
Local Phone: 303-688-1331
Toll Free: 877-999-4623
Fax: 303-688-8842