Be Fiscally Practical When Creating Your Website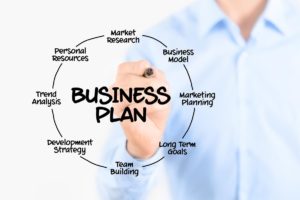 Be Fiscally Practical When Creating Your Website: The sudden "invention" of the Internet in the 90s created a frantic rush by businesses and the self-employed to set up a site, many at too great an expense with too few results. A decade later, websites have become a normal part of business marketing strategy. With today's better prices and design options, now is the time to take steps to incorporate the Internet into your real estate marketing strategy.
Deciding to open your own realtor website is similar to hiring another employee. The website design for your real estate business must be professional, resourceful, flexible and available. Your real estate web pages are extensions of your own business, your organization, your creativity and integrity.
How much you pay for this "new hire" depends on his/her/its attitude, skill level and required salary. They say that it costs an average of $27,000 to bring on a new hire in today's business environment. And that is not an unrealistic price to pay for help in your business 24 hours a day when people around the world may be looking for your expertise.
But you must begin the process of website creation with a budget. What can your realistically afford for this extra help with your business? It doesn't matter if you need a Colorado website, a California website or a Florida, Texas or Georgia website-real estate website design is done in another dimension and you can shop anywhere for the right realtor web-page designer.
And realistic costs vary. A full-service, expertly designed and maintained site may cost hundreds or thousands of dollars a year. Be sure to read the fine print. Investigate thoroughly. Sam's Club may only charge $5 a month for a site but that site may not serve your professional needs.
One of the greatest benefits of a website could be lead generation. Yet most of us are pretty clueless about this area online. To be successful, you want your company to have prime placement in the search results. We're not talking about those very top listings that are pricey sponsored placements. You really cannot buy your way into the organic, non-sponsored placement. But expertly optimized website and consistent effort can get you there.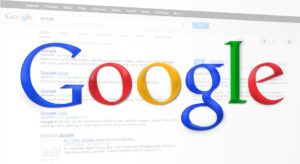 Only a few search-engine optimization (SEO) experts can create prime positioning. And you can expect to pay for this service. Ballpark figures are set-up $1,200; hosting $900/year; upgrade SEO $2600/year; top SEO expert $12,000-$18,000/year.
A word of caution. If a company guarantees you organic ranking on page one in Google, someone is pulling your leg! They'll even give you samples of page-one clients. They make promises about seven to 15 keywords, but your potential leads may not use those exact words. Just be cautious.
Look for productivity tools. These are now available in many template-type websites and can also be requested in custom sites. We're talking contact management, auto-responders, customized email responders, lead capture, instant lead notification, listings posted with IDX and shared with other agents, appointment setting with reminders, maps and driving directions, and possibly making multimedia files available (pod casting). Estimated cost for template-type is $800/year, for custom is set-up $3,000 and hosting $800/year.
So be practical and start smart but small and enhance your site as your expertise and funds increase.
Click on the button below and let us know you would like to receive the FREE SEO Limited Offer on a NEW IMCD Website.
IMCD of Colorado, Inc., established in 1996 is a professional web design company providing affordable business & real estate web design and development services for real estate agent websites and business websites. IMCD Websites are built utilizing the latest Mobile Responsive Web Design technology while also being SEO friendly.
IMCD of Colorado, Inc.
Address: 4833 Front Street, Unit B-306
Castle Rock, Colorado 80104
Local Phone: 303-688-1331
Toll Free: 877-999-4623
Fax: 303-688-8842