Colorado Springs Real Estate Websites Benefit From First Time Home Buyer Extension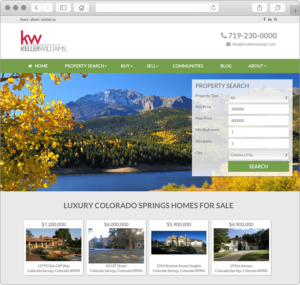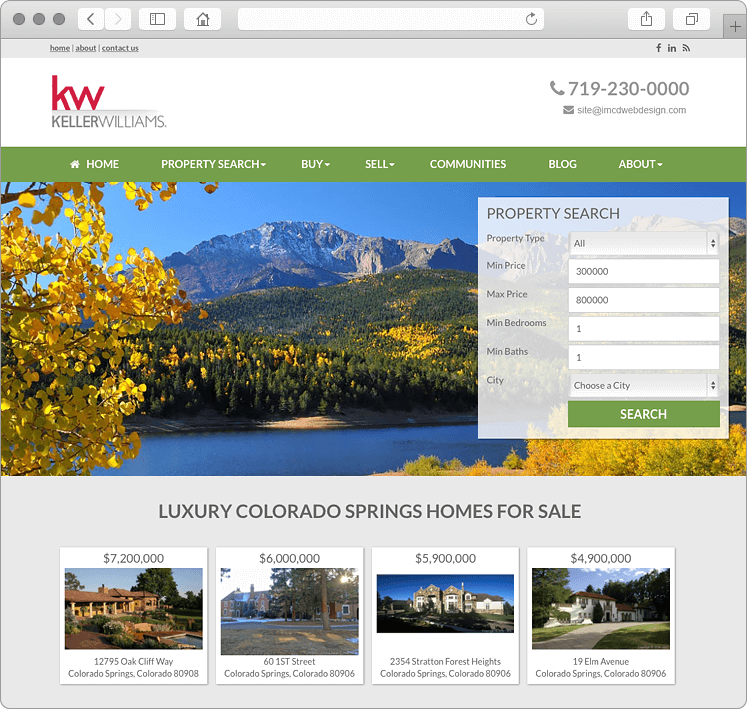 Real estate agents positioning their real estate websites for the expected influx of troops from Fort Hood in the coming months can use this information to attract potential clients. By utilizing a real estate blog to inform newcomers to the Colorado Springs market of both real estate news and home mortgage and first-time homebuyer benefits, agents position themselves on the Internet as experts in the Colorado Springs market. Building "creditworthiness" is key to moving your real estate website visitors to becoming warm sales leads.
Colorado Springs real estate market, with its large military housing market, is benefiting from the recent extension of the $8000 First-time Homebuyer Tax Credit. For most markets the extension ends in 2010, however real estate markets, such as Colorado Springs with several bases in the area. Benefit from the military first-time homebuyer's extension that runs until April of 2011.
Since many of the military getting assigned to Fort Carson are newcomers to Colorado Springs, their referral network relies to a greater extent on Internet real estate searches. Internet Marketing Consultants (IMC) clients have used their IMC semi-custom real estate template websites to target this growing market. By utilizing a real estate blog integrated into their website, they can quickly write about changes in mortgage and tax laws affecting military personnel as well as new homes coming on the market.
Though on-base housing can accommodate some military families, housing forecasts expect 75% of the troops will require off-base housing due to shortages of available housing real estate.
Colorado Springs is also the second most popular place for military retirees to call home after San Antonio Texas. With close proximity to Denver and Southwest Airlines inexpensive travel routes, retirees have the ease of transportation of a large city while comfortably enjoying the benefits of living in the Colorado Springs real estate market.
Whether your Colorado Springs real estate website needs to target the military market, growing high tech sector or the commercial real estate area, IMC has the real estate template website or custom package to meet your online marketing investment needs.
Click on the button below and let us know you would like to receive the FREE SEO Limited Offer on a NEW IMCD Website.
IMCD of Colorado, Inc., established in 1996 is a professional web design company providing affordable business & real estate web design and development services for real estate agent websites and business websites. IMCD Websites are built utilizing the latest Mobile Responsive Web Design technology while also being SEO friendly.
IMCD of Colorado, Inc.
Address: 4833 Front Street, Unit B-306
Castle Rock, Colorado 80104
Local Phone: 303-688-1331
Toll Free: 877-999-4623
Fax: 303-688-8842