Beginning Notions for Realtor Website Creation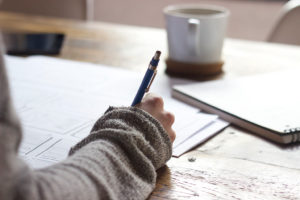 Beginning Notions for Realtor Website Creation: Many Realtors looking to use the Internet to find leads do not know where to begin. Usually being more people-people types than computer whizzes, the lack of expertise is understandable.
A few common approaches can confuse the website beginner. Whether you need California website design or Florida web page design for realtors, it doesn't matter. Here are some things Realtors designing websites in all states may want to think about.
First of all, it may be inviting to use common software templates to build a relatively attractive web page for real estate sales. But you need more than an attractive site; the website linked to your real estate business is your help meet and should complement and enhance your talents and expertise.
Secondly, you may desperately want your company to show immediately and may be tempted to use the search engines' pricey pay-per-click services (PPC) that will list your company on the front page of searches. But this can be an ongoing expense, eating up your hard-earned profits.
And thirdly, you may think that paying other sites to link to yours will give you the exposure that you desire. But you must carefully choose those sites with your best interests in mind.
Always remember, your realtor website is an investment. Over time, you want a return on that investment. Here in Colorado, website designed properly for realtors will do just that.
According to the National Association of Realtors, 74% of buyers look for information on the Internet and 27% find a home online. But only 7% of buyers and 2% of sellers find their agents there at this point. However, the top agents say that 40% of their business comes from the Internet. These are agents who can readily be found through a simple Google-type search and their sites probably list in the first ten choices after a search.
So, how can you promote your website in the search engines? It's very much related to how the content of the site is optimized. Let's say a potential client is searching on Google for "Colorado real estate websites." All sites worldwide that have these words optimized will show up in the search. Actually, today 24,800,000 sites show up! And maybe the person types in "Colorado realtor website." And let's say your site is not in the first 15. How will your clients and customers find you?
IMCD Website Design has created a way to help you to advance your company in the organic search engines. The company teaches the Realtor how to best utilize the tools in the website and gives the Realtor control and freedom to enhance the site year after year.
Click on the button below and let us know you would like to receive the FREE SEO Limited Offer on a NEW IMCD Website.
IMCD of Colorado, Inc., established in 1996 is a professional web design company providing affordable business & real estate web design and development services for real estate agent websites and business websites. IMCD Websites are built utilizing the latest Mobile Responsive Web Design technology while also being SEO friendly.
IMCD of Colorado, Inc.
Address: 4833 Front Street, Unit B-306
Castle Rock, Colorado 80104
Local Phone: 303-688-1331
Toll Free: 877-999-4623
Fax: 303-688-8842