Do You Appear Real to Your Real Estate Website Visitors?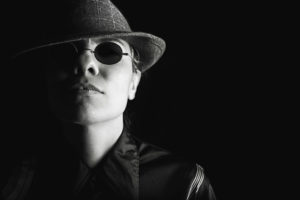 Does your real estate website portray you as a trustworthy real estate agent? Follow these simple keys to establish your credibility online and keep people on your site. With fewer people willing to give their personal information over the Internet, it is imperative that you show you are trustworthy if your website is going to turn a website visitor into a warm sales leads.
The most basic step is to have a Contact page that has current information. Have as many contact points as possible: phone, fax, physical address and email address. Listing a physical address is more trusted than a P.O. Box.
A marketing maxim is to take as many steps for your client as you can to help them contact you. Don't just list your email, make it an active link that opens up an email already addressed to you. Use software to encode the email address in the html code so your email address is hidden from spiders that harvest addresses for spammers.
However, don't make the mistake of making the visitor fill out a contact form in order for them to contact you. Remember, you are more interested in their business than they are in yours! You severely decrease the chances that they will contact you with a multi-step contact form.
Stanford University did a three year study on establishing credibility with your internet marketing and came up with 10 guidelines. One the guidelines affects your About Us pages. Describing your expertise, listing any awards and certificates, and adding a picture all serve to create your image in the visitor's mind.
Using testimonials on your web pages is one of your strongest advertising tools because it establishes credibility. Make sure your testimonials mention specific benefits that your clients realized from using your real estate services. It is always better to have a third party blow your horn than you. If you are the source of all your praise, your credibility may suffer.
Your real estate website's content, whether in articles, news releases or in a blog, are great areas to improve your standing as an expert and person of high character. Interestingly, it is small spelling mistakes in your content that can damage your standing in an otherwise stellar real estate article. In an industry where imperfections in a written contract cause major problems, people file away in their minds examples of what they perceive as sloppy writing.
Last, but not least, cater to your real estate website visitors' needs. Much as your site inherently is about you and your services, your site needs to be easy to navigate and address your clients' concerns. Otherwise, it only creates and image of an aloof real estate organization disconnected from its market.
Follow these simple steps and, as the Army ad said, "Be all you can be"!
Click on the button below and let us know you would like to receive the FREE SEO Limited Offer on a NEW IMCD Website.
IMCD of Colorado, Inc., established in 1996 is a professional web design company providing affordable business & real estate web design and development services for real estate agent websites and business websites. IMCD Websites are built utilizing the latest Mobile Responsive Web Design technology while also being SEO friendly.
IMCD of Colorado, Inc.
Address: 4833 Front Street, Unit B-306
Castle Rock, Colorado 80104
Local Phone: 303-688-1331
Toll Free: 877-999-4623
Fax: 303-688-8842