Compose Irresistably Valuable Neighborhood News Articles for Your Real Estate Website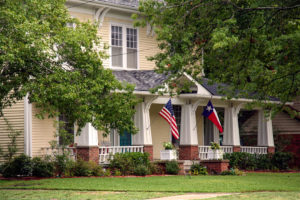 Your real estate website's neighborhood news tool helps make you a more valuable, visible and trustworthy real estate agent. With a few adjustments, it can make you invaluable. Just as in real estate "location" is important, in your website "positioning" is the key to high returns.
How to adjust your neighborhood news tool? Improve its perceived value. To improve perceived value, consider these three questions:
Is your news specific to your real estate market, instead of generic information any buyer anywhere could use?
Is your information specific to the buyers and sellers in your market, and
Can the information you offer be found anywhere else?
Create an evaluation. Instead of offering a "this is what you can find in this neighborhood" information, evaluate schools, coffee shops, or tech centers. Make sure your real estate website gives both your insight and the insights you glean from area residents and business entrepreneurs. Quotes add both local flavor and third party credibility to your news. A little bit of controversy (as long as it doesn't alienate your market) is a time honored advertising technique to getting attention. (I know honor and advertising aren't two words you usually put together.)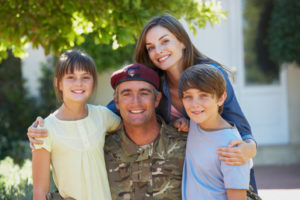 Show you are active in your market. By giving news such as a new business opening, a school adding a new program or tracking successful "alumni" of a neighborhood, you convey the idea that you have your finger on the pulse of the neighborhood. If you are in a military market, add news of troop deployments or coming home celebrations.
Introduce a neighborhood through the eyes of a recent satisfied client. Report those items that attracted your client to the neighborhood and what makes them happy about their move. This conveys two marketing items at once: that you care about and like to help your clients and seeing a neighborhood through the eyes of the client has the power of a testimonial.
Turning the articles you post on your neighborhood news tool into invaluable aids for your real estate clients builds your "call to action" case to contact you, the knowledgeable and personable expert.
Click on the button below and let us know you would like to receive the FREE SEO Limited Offer on a NEW IMCD Website.
IMCD of Colorado, Inc., established in 1996 is a professional web design company providing affordable business & real estate web design and development services for real estate agent websites and business websites. IMCD Websites are built utilizing the latest Mobile Responsive Web Design technology while also being SEO friendly.
IMCD of Colorado, Inc.
Address: 4833 Front Street, Unit B-306
Castle Rock, Colorado 80104
Local Phone: 303-688-1331
Toll Free: 877-999-4623
Fax: 303-688-8842