If Location Matters, How Is There a National Real Estate Market?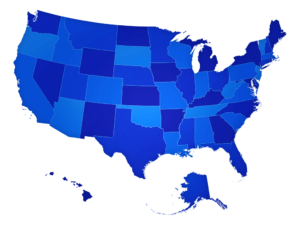 The national real estate economy, as regularly reported in the news, is a fiction. Several real estate economy fallacies continue to exist that main stream media regularly report and treat as facts. Being aware of these misleading "facts" can help you deal with unrealistic fears or hopes that your clients may bring to a real estate transaction. What are these smoke screens?
First: There is no "national" real estate market. Real estate agents have long known that there are only local or niche real estate markets based on location. In the national real estate economic picture, the sum does not reflect a good portion of the parts.
Word on the street is that the Miami condominium market is caput in 2007 and 2008 due to speculation buying and overbuilding. True to a certain extant. However, the Miami condominium market is actually three markets based on location, the size of the condominium, and the income/wealth of the prospective buyers. The top end condominium market for large square footage and a large balcony is hot property in this down market. The buyers are not speculators, but overseas buyers who want the warm climate and relative low prices (due to central bank downward manipulation of the dollar).
Staying aware of the real trends in the market and not allowing the press to blind you to selling opportunities allows you to tailor your website and advertising to the active markets. But then, even the down markets have their buyers in investors looking for undervalued properties.
Second nonsensical fact: The real estate market has boom and bust cycles like the stock market. Stocks can be bought and sold in seconds, even programmed to have computers automatically react to stock price changes. So the stock market can have wild swings even within its long term trends. However, the real estate market moves to a much slower drummer.
The real estate market trends never boom or bust. They move slowly up or down, but in the end, usually trend upward. Even with in the overall trend the commercial and residential markets move in different directions. Unlike stocks, properties take days and months to change hands. Taking a bare plot of land and developing a house or subdivision takes months to years. Also, as long as central banks and governments play with fiat currency to keep the slow boil under the frog, real estate and commodities will always be a safe and sage harbor for wealth.
Also, with a longer buy/sell cycle, the demographic changes in the market cause the local markets to continually move counter to the general trend. In today's market, most baby boomers are moving out of the colder climes affecting the slump in the California, Nevada and Florida real estate markets and heating up the small house and condominium markets. People are getting married later in life leading to more demand in rentals, small houses and condominiums for singles. Another big question in the market is the rate of immigration. Given the fickleness of Congress, another "amnesty" is most likely in the works, allowing millions to legally buy property.
Third misleading idea: There are times when it is bad to enter the real estate market. There is always a time to ignorantly enter any market. But to an educated real estate investor, any market has its buying and selling opportunities.
As an experienced real estate agent, always trust your knowledge and instincts on the real estate economy instead of the statistics quoted in the news. So when you read the news on the economy remember Evan Esar's observation that statistics is "The science of producing unreliable facts from reliable figures". That remains as true as ever in regarding today's real estate economy.
Click on the button below and let us know you would like to receive the FREE SEO Limited Offer on a NEW IMCD Website.
IMCD of Colorado, Inc., established in 1996 is a professional web design company providing affordable business & real estate web design and development services for real estate agent websites and business websites. IMCD Websites are built utilizing the latest Mobile Responsive Web Design technology while also being SEO friendly.
IMCD of Colorado, Inc.
Address:
4833 Front Street, Unit B-306
Castle Rock, Colorado 80104
Local Phone:
303-688-1331
Toll Free:
877-999-4623
Fax:
303-688-8842